Gurgaon, the hub of multinational companies, today urged people from Delhi to stay away after monster jams caused by rain on Thursday and flooding of roads.
Schools in Gurgaon have been asked to shut down for two days and people have been advised to avoid the roads at least till afternoon.
More rain this morning meant that those on the roads may not get much reprieve for a few more hours.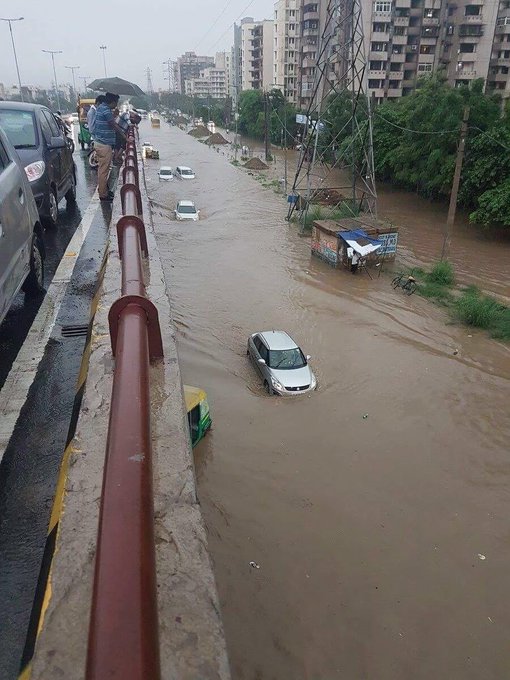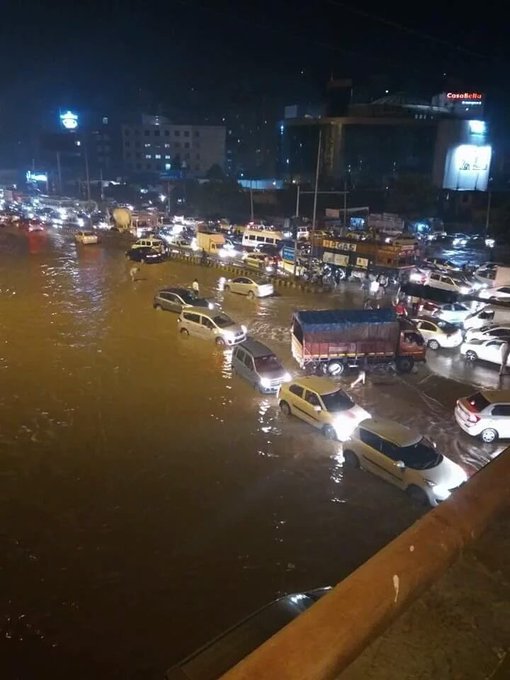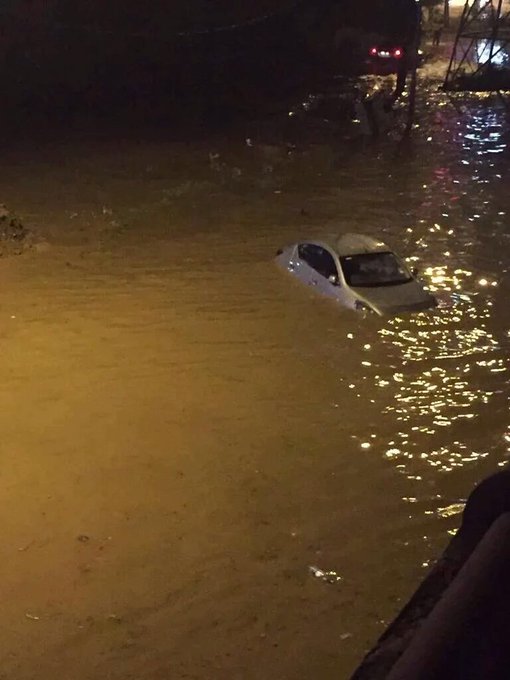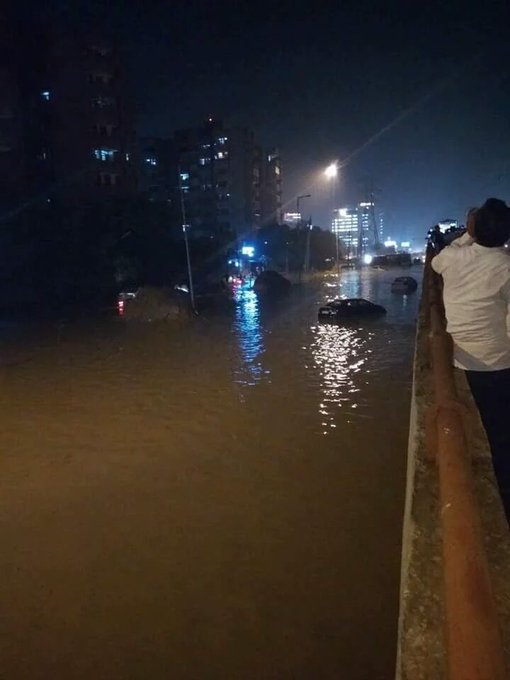 Rohit Sharma

@imRo45_

Kudos to #Gurugram City for successful test drives of the world's first Water Cars :
[ads2]
The Gurgaon police tweeted that flooding in a major intersection had blocked the national highway.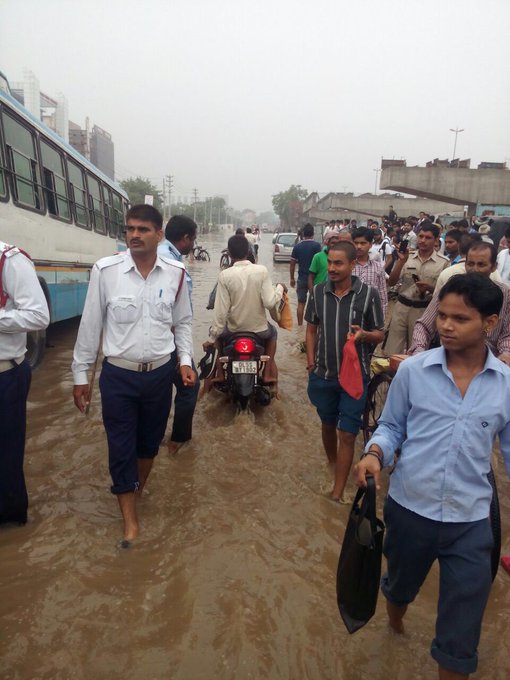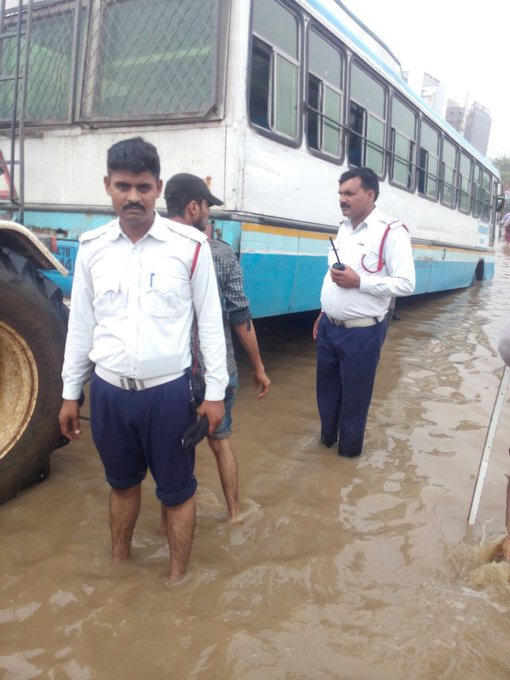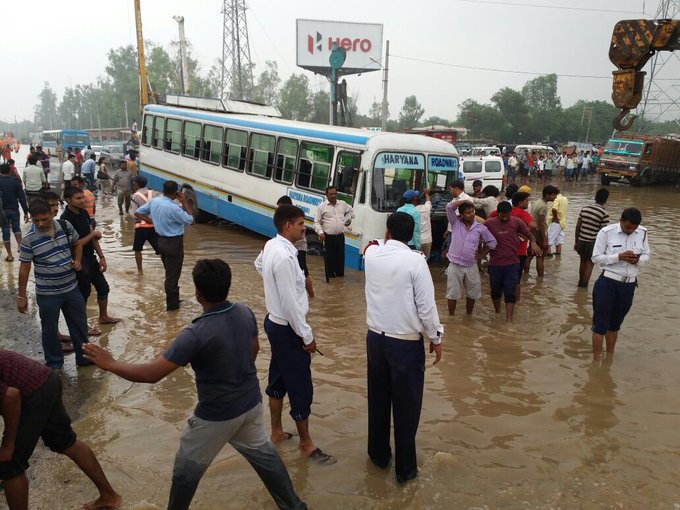 Gurgaon Police

@gurgaonpolice

Photos of Current situation at Hero Honda Chowk
Many were stuck on the road till after midnight on Thursday because of the jams on the highway between Delhi and Gurgaon and other roads nearby.
View image on Twitter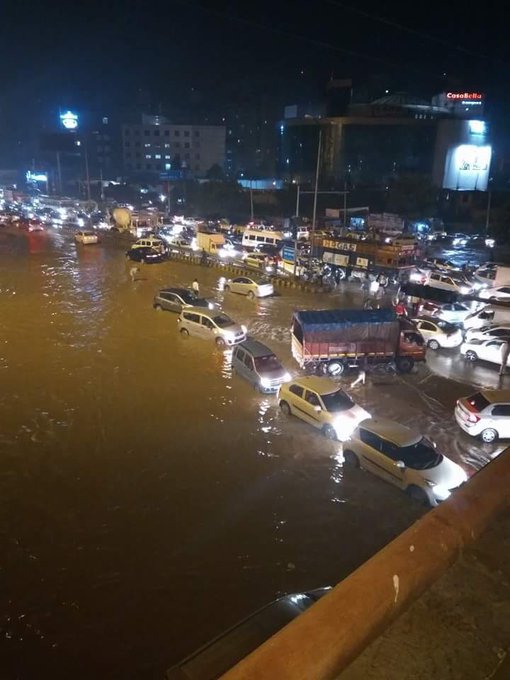 ABHISHEK KUMAR

@abhinitrpr

Govt officials are planning to watch Mohenjo daro to learn better drain mgmt #Gurugram
Water is being pumped out of badly flooded roads. Haryana's top bureaucrat has called an emergency meeting to tackle the crisis in the millennium city.
Images on social media showed long snaking jams and people sitting on the roads, outside their cars. Many were forced to abandon their cars when they ran out of fuel.
Abhishek Pancholi

@deadman_dreams

1.5 kms in 1 hr. Dat's #Gurugram Millennium City for u! 1 spell of hvy rains 15 hrs ago n entire city is standstill
Buses, cars and other vehicles were seen submerged in water.
The abandoned cars could worsen the situation, said police officers.
Traffic from Delhi to Rajasthan has been severely hit.
Source: ndtv
Comments
comments