Infosys Loses RBS Deal, 3,000 Jobs To Get Affected, Shares Fall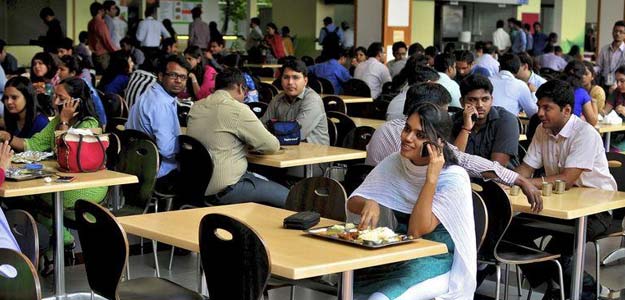 HIGHLIGHTS
Royal Bank of Scotland has scrapped a deal involving Infosys
The deal cancellation is likely to result in loss of 3,000 jobs at Infosy
Infosys shares fell as loss of deal could hit the company's revenue
Infosys shares slumped over 3 per cent on Tuesday, following Royal Bank of Scotland's decision to cancel a project to set up a separate bank in the United Kingdom. RBS announced last week that it will not pursue its plan to separate and list a new UK standalone bank, Williams & Glyn (W&G), for which Infosys was a key technology partner.
"Infosys has been a W&G program technology partner for consulting, application delivery and testing services, and subsequent to this decision, will carry out an orderly ramp-down of about 3,000 persons, primarily in India, over the next few months," Infosys said in a statement.
[ads1]
The cancellation of the deal is likely to hit Infosys revenue and earnings per share during the current fiscal year, analysts said.
"Our calculations suggest that this could impact FY17 revenue by $50-100 million and FY18 by $100-200 million. While Infosys is attempting to compensate for this loss with other contracts of RBS, market conditions and the extent of the loss are likely to make this tougher," said brokerage CLSA.
The loss of the five-year 300-million pound RBS deal could force Infosys to downgrade its FY17 revenue guidance for the second time this year, analysts said. Infosys had in July cut its annual sales outlook citing weak demand, which triggered a selloff in the stock. Infosys shares are down 10 per cent since July 14.
"As this cancellation happened after Infosys' 1Q17 results, it puts its FY17 revenue guidance of 10-11.5 per cent US dollar at risk by 0.5-1 per cent and can severely impact its growth momentum in September and December 2016 quarters," said CLSA.
However, analysts told NDTV Profit that the weakness in Infosys shares is a good opportunity to accumulate the stock.
"The RBS deal accounts for just 0.4 per cent of Infosys' consolidated revenue… These are all normal business events, one should not give too much importance," said G Chokkalingam of Equinomics Research & Advisory.
SV Prasad of Chime Consulting said Infosys is the counter one should buy for exposure in the IT space. "Whenever it bounces, it bounces back very well," he added.
[ads2]
As of 1 p.m., Infosys shares traded off the day's low, down 0.80 per cent at Rs 1,054, underperforming the broader Nifty that traded 0.5 per cent lower.
Comments
comments