Live Updates
I just want to invite around 20 independent candidates to come with me
I am just a human being, not a goddess: Irom Sharmila
I want to become the CM of Manipur, though I have no knowledge of politics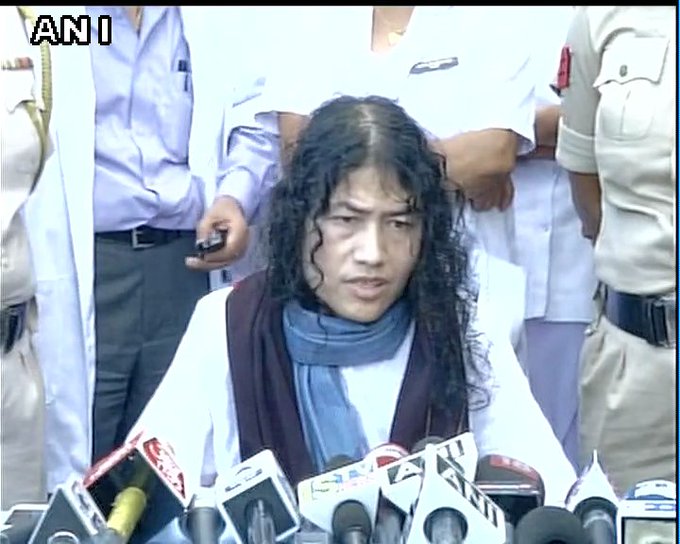 From today on wards I have ended my fast: Irom Sharmila in Imphal (Manipur)
[ads1]
Irom Sharmila ends her fast after being on fast for the last 16 years demanding repeal of Armed Forces (Special Powers) Act
 I don't understand why some radical groups are against me wanting to get into politics: Irom Sharmila in Imphal
I want to join politics as I've been called the Iron lady of Manipur and I want to live upto that name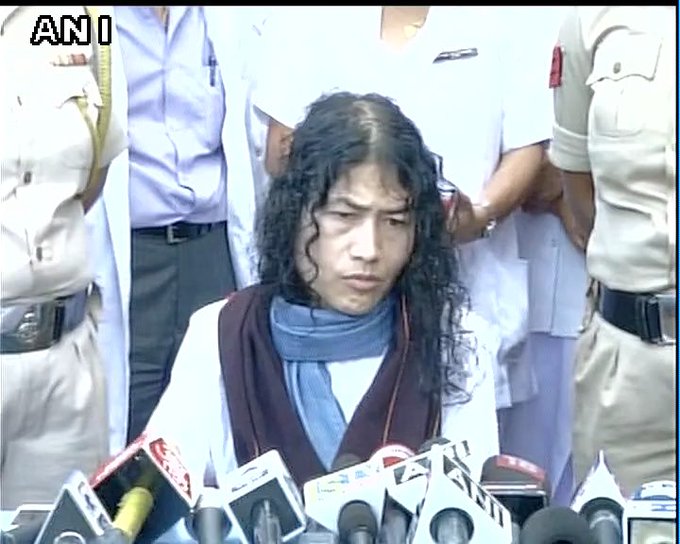 [ads2]
Back to judicial custody, yet to break fastThe court is yet to give her release orders and till then Sharmila has been taken back to judicial custody.
However, the 44-year-old civil rights activist is yet to break her fast.
 Irom Sharmila has been released on Rs 10,000 personal bond: Jamia nagar times
Today two witnesses were examined, Irom Sharmila will be examined in court again on 23rd August
Sharmila started a hunger strike in November 2000, following the killing of 10 civilians by security forces. She was arrested by the Manipur government in 2000 under section 309 of the Indian Penal Code, which prohibits an attempt to commit suicide.
READ: Sand-artist Sudarsan Pattnaik pays tribute to 'Iron' Sharmila with a sand sculpture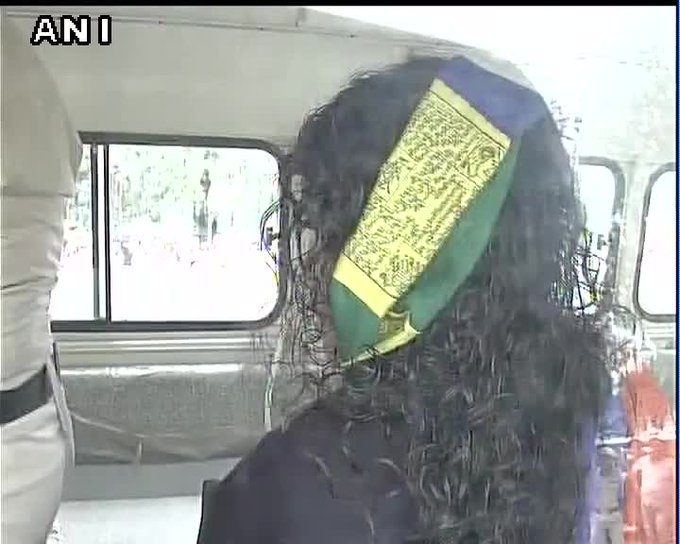 [ads1]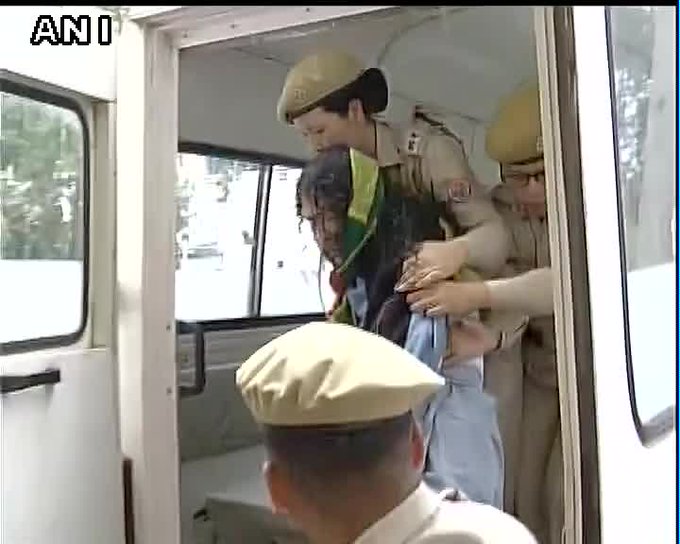 [ads2]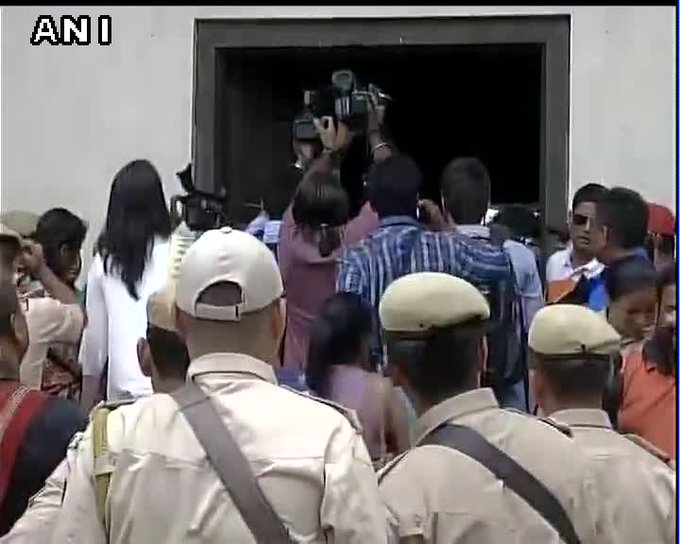 From activism to politics
Sharmila, known as the 'Iron Lady of Manipur', announced on July 26 that she would end her fast and contest next year's Manipur assembly election. She also hinted that she would marry her boyfriend Desmond Coutinho, an India-born British national, and resume normal life.
Comments
comments