Harish Dulani, the driver of the jeep used by actor Salman Khan during an alleged deer hunt in Rajasthan in 1998, told NDTV today that he had been living in fear and would have come forward with evidence had his family got protection.
Earlier this week, the 50-year-old star was acquitted of charges of shooting protected antelopes or chinkara during that alleged hunt, while filming a movie in the desert state.
[ads2]
Harish Dulani, the prosecution's only witness in the poaching cases, has been missing since 2002, which weakened the prosecution's case against the movie star. NDTV has tracked him down in Rajasthan.
"I stick to the statement I made before the magistrate 18 years ago, that Salman Khan got off the car and shot the deer," Harish Dulani said.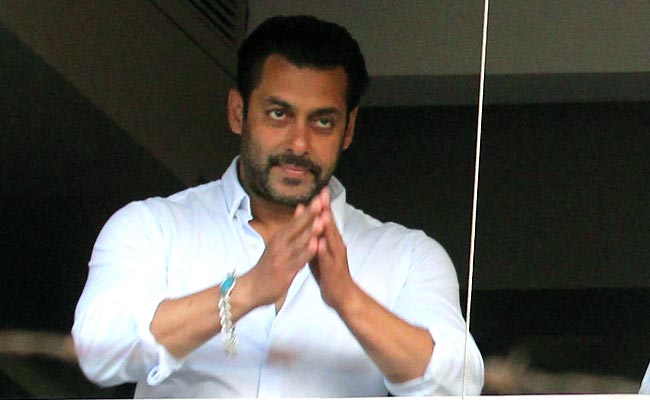 "My father received threats, so I got scared and moved out of a town near Jodhpur. If I had police protection, I could have given a statement. That was what I always intended."
Read More: Bollywood: Salman Khan freed in poaching case.
In his statement before a judge after the incident, the driver had said that "Salman Khan was not only driving the gypsy but he also shot the deer. He even got off to slit the neck of the deer and then drove the car again."
Mr Dulani, who says he drove Salman Khan for a week in 1998 from September 26 to October 1, said he is ready to go to the court and testify in a third case that is yet to be decided – the alleged poaching of endangered blackbuck – but is scared.
"I want to appeal to NDTV that my life is in danger. I am ready to go to court but I want protection."
While clearing Mr Khan in two cases on Monday, the Rajasthan High Court overturned earlier verdicts that sentenced him to jail time and said there was no evidence to prove that the deer found dead were shot by Mr Khan's licensed gun.
[ads1]
Mr Khan's lawyer argued in court that Mr Dulani was unreliable and never available to them for cross-examination.
In 2006, Mr Khan was sentenced to five years in jail for killing the chinkaras. He then spent a week in jail in Jodhpur before being granted bail.
Source: ndtv
Comments
comments